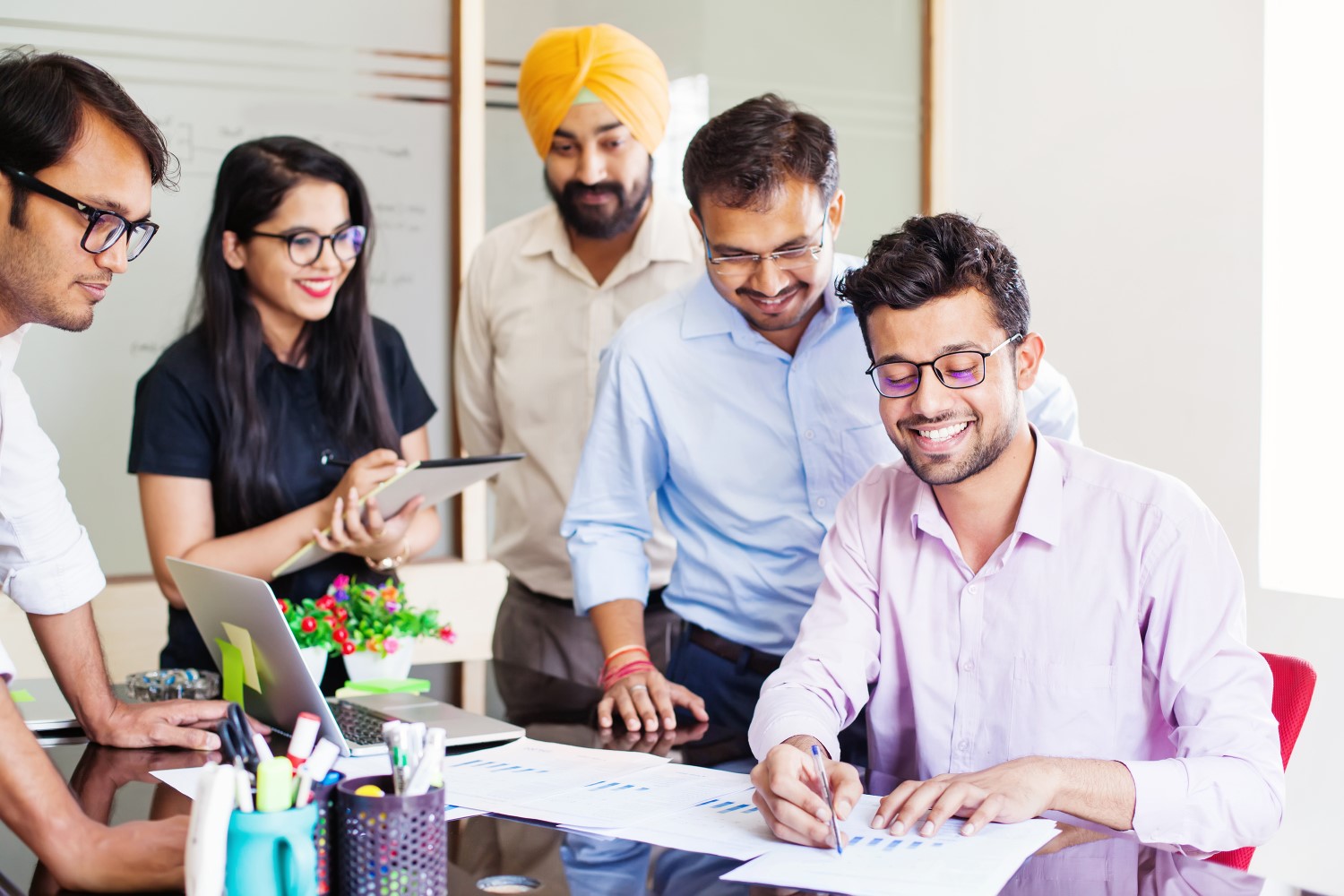 Our Commitment
Creative Synergies Group is committed to create a more inclusive society and make a positive impact in the communities where we have our presence. We are working continuously with our NGO Partners to offer opportunities to grow and empower as many lives as we can.
Chairman, CSR Committee
VP, Finance & Administration Creative Synergies Group
Member, CSR Committee
Chief Executive Officer Creative Synergies Group
Member CSR Committee
Senior Corporate Director Creative Synergies Group
Empowering Lives For An Inclusive Tomorrow!
From 2016, Creative Synergies Group has supported various social initiatives through our NGO Partners broadly focused towards Women's Empowerment, Skill Development, Education and Environmental Sustainability. We are constantly striving to maximize our positive impact on society.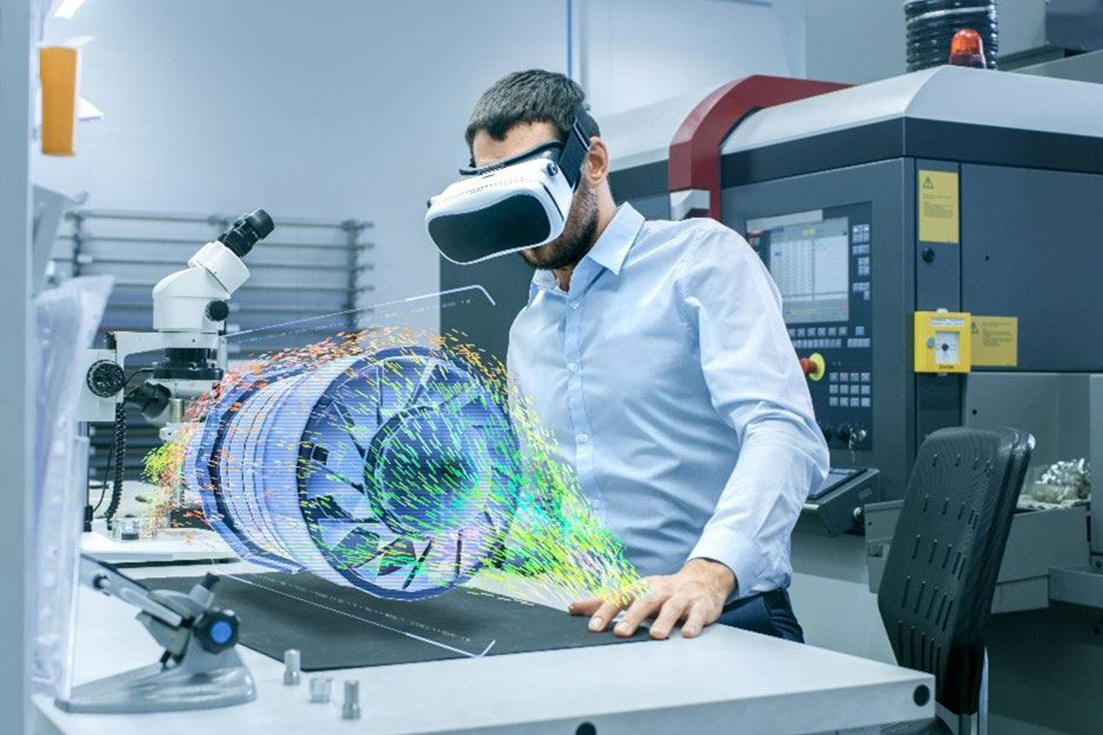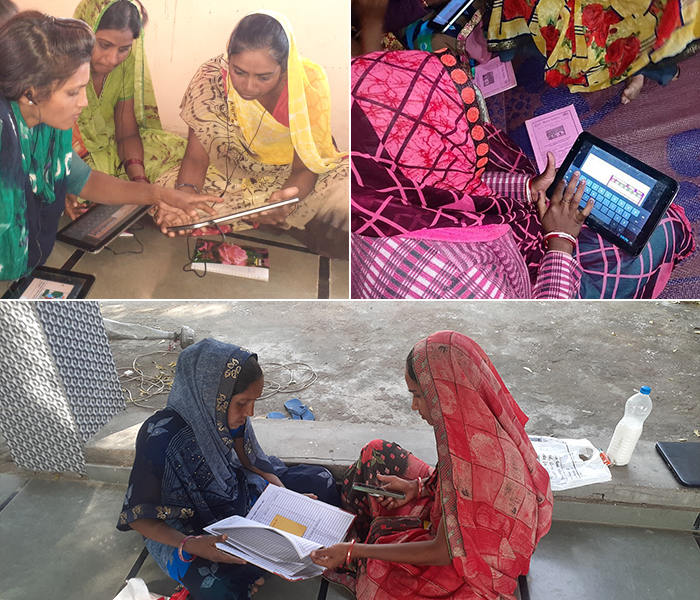 Smart Self Help Groups
Self Help Groups is a Government of India's initiative towards economic development and women empowerment. Currently 70 million women in India belong to the Self-Help Group (SHG) program, which bands women together as a microfinance community to access economic opportunities. However, many SHGs struggle to make the most of the program due to illiteracy and lack of experience in money management. The SMART SHG course addresses these challenges by equipping SHGs with technology-based solutions for effective microfinance enterprises.
This course is a first of its kind educational tool in India that supports women's financial and entrepreneurial empowerment. Multimedia animation and hands on activities are employed to teach basic financial and accounting skills related to saving, lending and borrowing. This content is blended with leadership workshops to effectively strengthen women voices to steer their cooperatives into a successful and profitable venture that benefits society.
Through this initiative we successfully trained 309 women from SHGs in Gujarat, Uttar Pradesh and Haryana. The project was phased in 3 stages: training master trainers, training SHG leaders as mentors and mentoring SHG members. 28% of the SHG leaders who completed the training got A grade (85% marks or above) and 31% got Grade B (70% marks or above).
"We know how much principal and interest everybody has to pay each month with the accounting templates we learned. This is really helpful, no more confusion and conflicts."
Sangeeta Devi, SHG Secretary, Arati SHG, UP
"Earlier, we used to have numerous issues related to the functioning of our SHG. By attending this training, I learned a lot, like how to maintain saving and loan ledgers and the basics of lending. Apart from all these, we understood how to sit and talk in front of others which I feel is very important."
Meera Devi, Arati SHG, Gujarat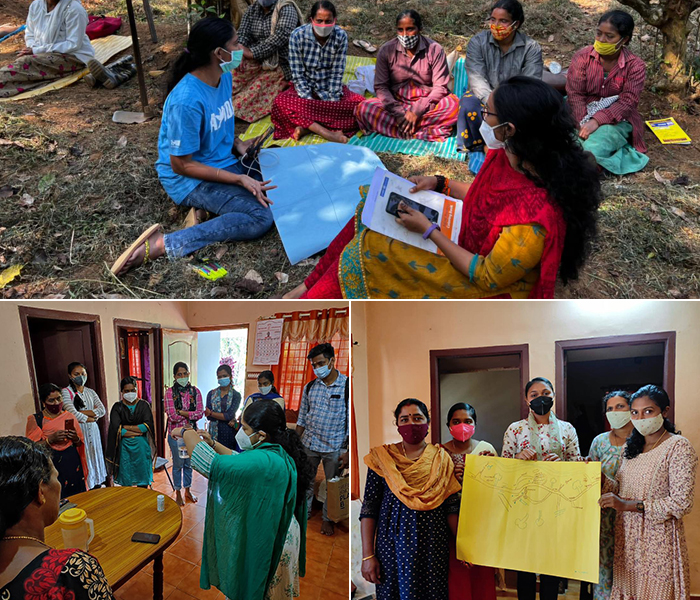 Women In Sustaining The Environment (WISE)
The WISE program is a water quality monitoring project that aims at providing rural women with the tools they need to monitor and maintain local drinking water supplies. Through women's empowerment and skill training, the initiative presents an innovative technique (AmriTAU) for increasing local capacity in water resource management. The practice is carried out by "water ambassadors," who are local women who have been trained and receive compensation for their work.
It serves as a useful tool for tracking clean water access in a scalable and cost-effective manner across various geographic and socioeconomic contexts, as well as for enhancing present water management practices at the home level.
Women and girls from the villages are taught the AmriTAU Protocol, which allows them to collect data and create a database that serves as a scientific and trustworthy source for long-term water solutions for these communities. It helps guide women's water sourcing, storage, and treatment decisions in the households in which water is tested. It also increases demand for more effective water treatment, expressed through a higher willingness to pay or invest time and effort.
The Protocol not only gives a picture of the current water situation, but it can also be used as a regular monitoring tool to help communities make decisions about how to improve home water management, treatment, maintenance, storage, and knowledge.
Through our NGO Partner we implemented this program in various communities in India where women were trained in the water quality monitoring protocol and they evaluated 2500 houses in the community. The research team conducted a comparative analysis to assess the efficiency of the water ambassadors who conducted the tests. Overall, water ambassadors were able to match the research team's findings up to 89% of the time, based on survey and water testing results.
"The knowledge we learned regarding the quality of drinking water was the overall experience of being a part of this project. When someone offered us a glass of water in the past, we never thought to check its quality, but now we realise how important it is to know what we are drinking. Not only should you verify if it's visibly clear, but also whether it's been boiled or filtered in the manner we recommend, and whether the hand handling the water was clean. We also learned about the diverse drinking water methods that the neighbourhood has."
Remani, Age 40 Nellarachal

"To earn an income, obtain respect in the home, and be able to assist the community through the job. I was relieved to have a daily goal to work toward. To have small dreams and to be self-sufficient in achieving them without relying on family. These are my heartfelt responses."
Aswathi Age 24 Nellarachal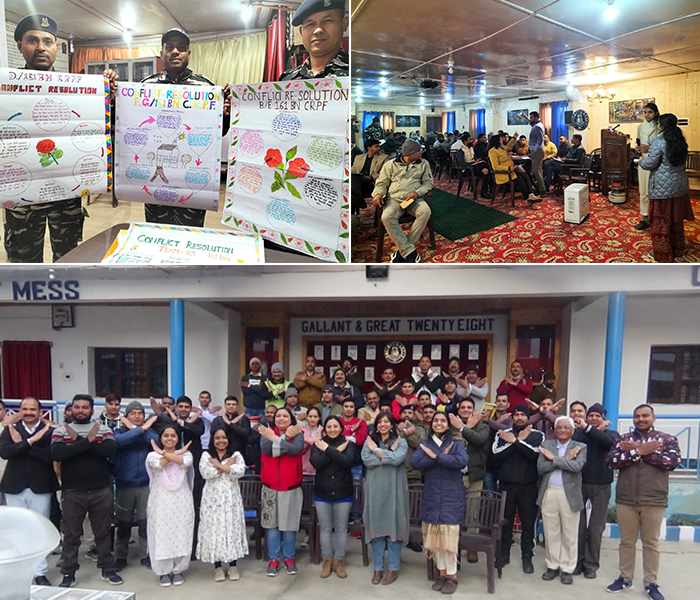 Gender Conversation Workshops For CRPF
CRPF personnel face several challenges due to their nature of work; such as depression, rigid gender constructs, high suicide rate, cope up in hostile environment. To make this a little less challenging we collaborated with our NGO partner to provide a workshop to train CRPF Jawans in Kashmir on mental health and gender-based violence. The training content provides evidence-based solutions that are largely driven by individual and group activities.
The exercises help participants identify stressors, understand and analyse incidents, and work towards a resolution to restore calm and normalcy. This is an ongoing project focused on training 25,000 CRPF personnel. We have also started engaging in further phases of the project in order to deepen the training, and then reach out to the CRPF families and communities.
Let us Collaborate Together
Put our proven platforms and solutions to work for you as you shape the future